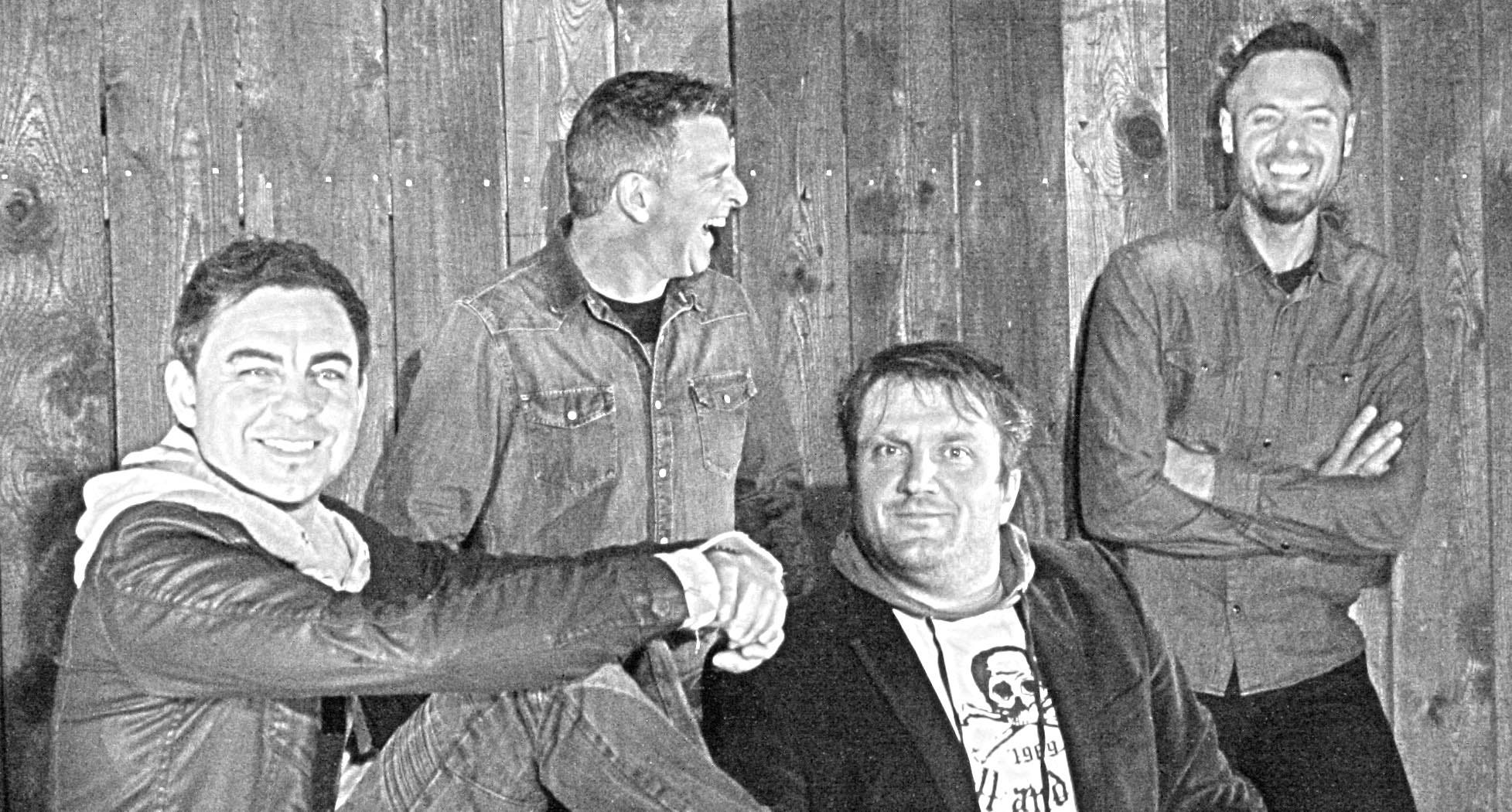 Willkommen auf der EPK Seite von DMP!
Hier findet ihr alle wichtigen Infos von uns.
Viel Spass und wir hoffen euch gefällt was ihr seht und hört!


Was gibts es Neues:

Im Mai 2019, zum 20jährigen Bandjubiläum (What the hell!!!!), warfen die Jungs von DMP eine Neue Platte raus. Diese Scheibe trägt den Namen «MESOKOSMOS».

Warum «MESOKOSMOS»? Der «MESOKOSMOS» ist der Teil der Welt, den wir
OHNE künstliche Hilfsmittel, nur mit unseren Sinnesorganen, erkennen!!

Leider war seit dem nicht mehr all zu viel mit Live Gigs...ihr wisst ja warum...

Momentan werkeln die 4 an neuen Songs und auch für Gigs im Winter 2021 und für 2022 wird fleissig geplant.
Hier ein paar Shortfacts zur Band:
- Bandgründung 1999
- Herkunftsort: Rheinfelden Rock City
- Konzerte in Deutschland, der Schweiz, Spanien und Österreich-
Shows mit ITCHY, DOG EAT DOG (US), EMIL BULLS, SEPULTURA (BRA), RADIO HAVANNA, THE YOUNG GODS (CH), P.O.Box (F), THE CREETINS, HELL IS FOR HEROES (UK), AURORA (HU), KICK JONESES, uvm.
Mitglieder:
Martin Franco - Gesang & Bass
Tobias Siebold - Gitarre & Gesang
Tony Gallardo - Gitarre & Gesang
Matze Andrée - Schlagzeug
DMP – Punkrock est. 1999
DMP – auf den Bühnen unterwegs seit mittlerweile 20 Jahren!


DMP - das ist Rock-Punk-Rock der geilen Sorte. Steil gerade aus und bestimmt nach vorn. Es ist ein weiter Weg doch die Band geht ihn immer wieder. Live ein wahrer Genuss und ein Muss für Punkrockfans und alle die gerne springen, pogen, tanzen, singen und feiern. Sie lieben den lockeren Sound, der wird bewusst, mit allen festgefahrenen Hörgewohnheiten geboten – ein Garant für gute Laune vor und auf der Bühne.
Eins ist klar: DMP ist eine Live-Band. Das zeigen die Jungs immer wieder auf ein Neues. Ihre Mission? Spielfreude und Spass an das Publikum weitergeben, egal ob 20 oder 2000 Leute. Ihre Live-Performance lässt einen die Fäuste in die Höhe strecken und Füsse stillstehen is' nicht!!!
Fragt man die Jungs nach ihren Lieblingen, kommt man schnell auf einen Nenner. So zählen die Skatepunk-Bands NOFX, No Use For A Name und Face to Face genauso dazu wie auch Green Day oder die Klassikerwie AC/DC und Jonny Cash. Diese Mischung hört man dann auch.
Hier noch ein kleiner Auszug darüber, was man so über DMP in der Presse liest…
"Eigene Musik, eigene Texte mit viel Hintergrund und Professionalität zeichnete DMP aus…hinzu kam der Spass an der Musik, der auch das Publikum völlig von den Socken riss…"
"Bier, Mukke und eine geile Zeit…so könnte man die Jungs von DMP im Positiven abstempeln, Dazu kommen aber noch diese supergeilen Punkrock Songs…eine heisse, schweisstreibende Punkrockshow…"
"…langweilig wird es mit DMP nicht. Mal langsam, mal schnell, manchmal schon fast Richtung Hardcore. Freunde guter Gitarrenmusik werden an dieser Band ihre Freude haben…"
Na dann…meldet euch bei uns! Wir würden uns freuen!
Cheers
Martin, Tobi, Tony & Matze
Content from Spotify can't be displayed due to your current cookie settings. To show this content, please click "Consent & Show" to confirm that necessary data will be transferred to Spotify to enable this service. Further information can be found in our Privacy Policy. Changed your mind? You can revoke your consent at any time via your cookie settings.
Consent & Show
Hier findet ihr Reviews und Kritiken von unserem neuen Album MESOKOSMOS
Released am 03.05.2019 über 30Kilo Fieber Records
Gigs
Hier findet ihr aktualisiert unsere Termine:

WIR SCHRAUBEN MOMENTAN AN NEUEN TERMINEN!

IHR SUCHT NACH EINER BAND? NA DANN MELDET EUCH...WIR FREUEN UNS
Adresse
DMP Booking & Kontakt
Matthias Andrée
Hauptstrasse 29
79739 Schwörstadt